MS&AD Insurance Group's Aioi Nissay Dowa Insurance Co., Ltd. (CEO: Yasuzo Kanasugi, hereafter ADI) and MS&AD Ventures Inc. (Managing Partner: Takashi Sato, hereafter MS&AD Ventures, http://msad.vc ) ※1 announce that the advanced software※2 development company MOTER Technologies Inc※3 which is 100% subsidiary of ADI(CEO: Kenji Fujii, hereafter MOTER, http://moter.ai) has chosen the U.S. startup Socotra's IT core system, anticipating to launch MGA※4 business.
※1 Corporate Venture Capital, a wholly owned subsidiary of MS & AD Insurance Group in Silicon Valley, USA.
※2 Moter extract data necessary for insurance from the huge amount of data obtained from automobiles, and perform risk analysis and insurance premium calculation in real time.
※3 An insurance software development company established in the United States in April 2021 to research and develop insurance software.
※4 Managing General Agent (MGA): general agency with insurance company functions, excluding underwriting.

1. Background
ADI is a telematics technology※5 pioneer envisioning "the realization of a safe, secure, and comfortable mobility society." We are expanding businesses globally in Japan, U.S., Europe, China and Southeast Asia.
We are also working in collaboration with MS & AD Ventures to enhance our business by utilizing the advanced technologies of corporate venture capital investee companies.
MOTER has recently entered into a partnership with Socotra, which is funded by MS & AD Ventures, to build the core system required for the MGA business and launch insurance products that utilize insurance software in the US market.
※5 Telematics is a compound word of "telecommunication" and "informatics." It refers to systems of providing various information and service by using mobile communication systems and on-board devices such as car navigation and GPS. Our company began selling telematics automobile insurance that reflects driving behavior to insurance premiums in April 2018, and ADI's contracting vehicles reached 1.3 million units in Feb, 2022, since starting sales in April 2018.

2. IT Platform overview
(1) Big picture
The IT platform※6 provided by Socotra provides a one-stop solution for MGA operations such as accounting operations, customer management, insurance premium settlement, insurance payments, and performance management and it makes it possible to build an MGA core system with excellent safety, speed, and flexibility in a cloud environment.
※6 It stands for Software as a Service and is a model for using software in the cloud via a network. Since system development is not required, the preparation period for introduction is short, and the introduction cost can be greatly reduced.

(2) Features
SAFETY:Ensuring high system safety by constantly updating to the latest and optimal functions
Faster:Significantly shortens the preparation period until introduction
Flexibility:It is possible to handle various data and flexibly add functions according to business expansion.
3.What is Socotra?
Socotra is a US IT Start-up providing solutions using cloud technology with a vision of agile insurance system※7 development. Socotra's IT platform is used by many insurance tech companies, including MGA, as well as major insurance companies.
※7 A development method that flexibly responds to changes in specifications and requirements during development and shortens the time to service.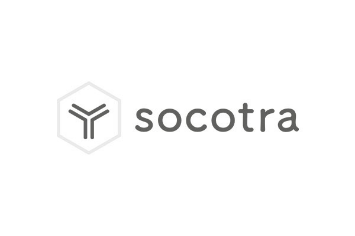 【Company overview】
1. Company name :Socotra (https://www.socotra.com/)
2. Location      : California, USA
3. CEO         :Dan Woods
4. Date of establishment:April,2014
5. Services      :SaaS insurance IT platform development and Service provision
4. Future development
MOTER plans to launch the MGA business to develop and provide optimal insurance products and services for new growth markets such as last-mile transport and car sharing. These markets are riskier than the traditional commercial vehicle market, and there are currently only a limited number of insurance products available. MOTER aims to provide optimal insurance products and services that are highly convenient for customers through the development of insurance software that performs real-time risk analysis, premium calculation, accident prevention, etc. by combining insurance knowledge and data analysis.
Aioi Nissay Dowa Insurance aims to realize a "safe, secure and comfortable mobility society " by providing new insurance products and services that are highly convenient for customers through research and development of advanced technologies, including software for insurance. In addition, by utilizing the diverse resources of the MS & AD Group in our business activities, with a view to the connected society, autonomous driving society, the spread of new mobility services, and Beyond Mobility (smart city / super city) beyond that, we will be able to utilize them in our business activities. We will lead to the creation of new value.

Comment
MOTER COO Craig Lozofsky
MOTER will work with Socotra to address the wide variety of data needed for the next generation of telematics insurance. We will create better products and services for our customers by understanding risks better than others.
Socotra CEO Dan Woods
I applaud the ambitious team at MOTER for their mission to reimagine the mobility industry, I'm pleased that Socotra can power MOTER's usage-based insurance product and support the launch of their MGA business in the U.S.''
-End-