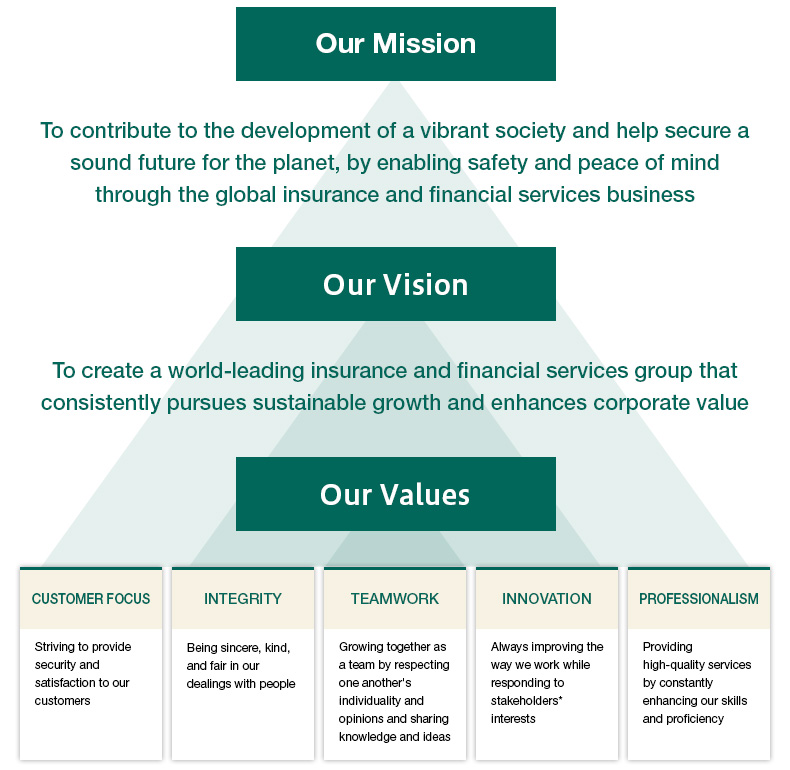 Through co-creation with diverse stakeholders, we contribute to solving social issues such as climate change and grow with society to realize a corporate group supporting a resilient and sustainable society.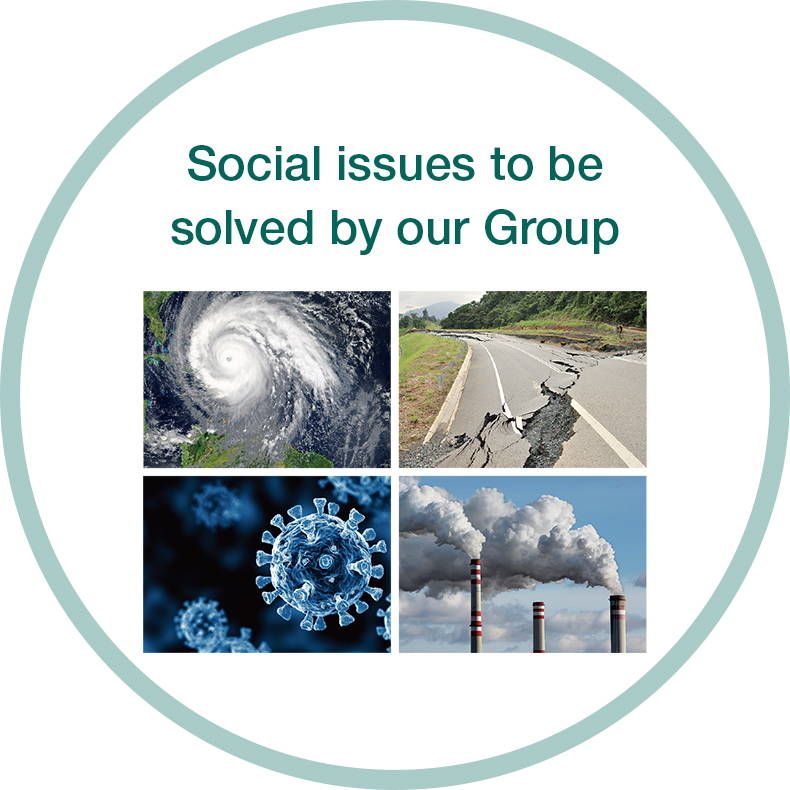 Creating Shared Value with Society (CSV Initiatives)
We will confront diversifying social issues, create our value creation story, and engage in value co-creation together with our various stakeholders. And with the development of society, we will aim for sustainable growth of the Group and aim to enhance corporate value.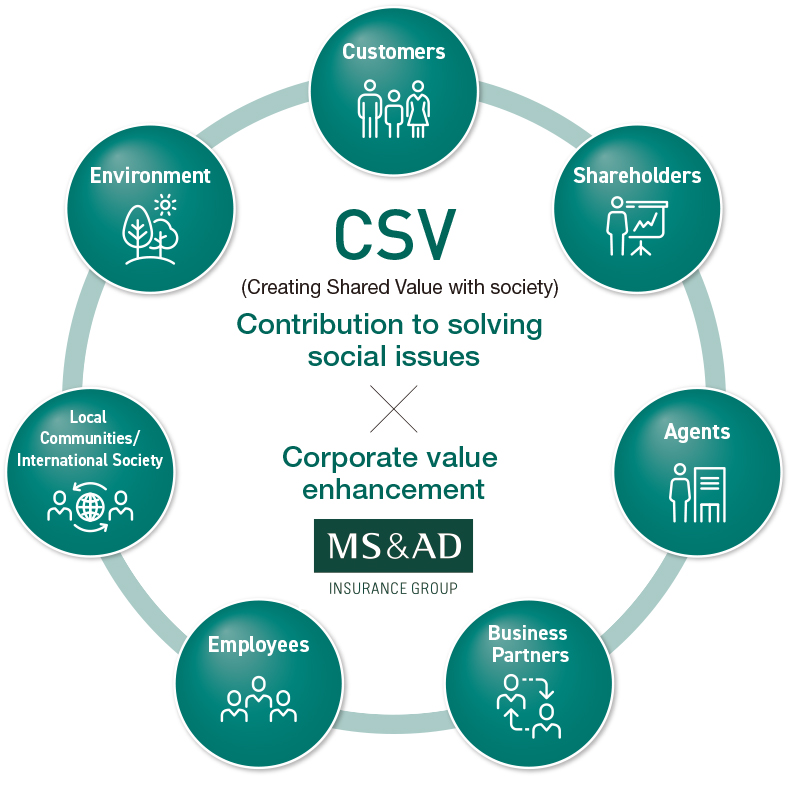 ーAspiration for 2030ー
A corporate group supporting a resilient
and sustainable society