*1 Net premiums written excludes the Good Results Return premiums of the "ModoRich" auto insurance products.
*2 Simple sum of non-consolidated figures for MSI and ADI.
*3 Total amount of policies in force for individual insurance and individual annuity insurance at MSI Aioi Life and MSI Primary Life. MSI Aioi Life was formed from the merger of MSI Kirameki Life and Aioi Life on October 1, 2011, so FY2010 and FY2011 show simple sum for the two companies.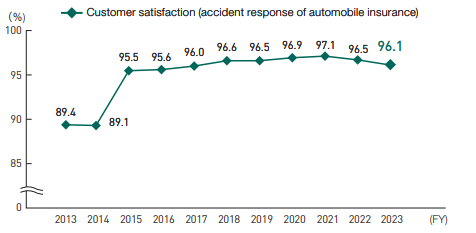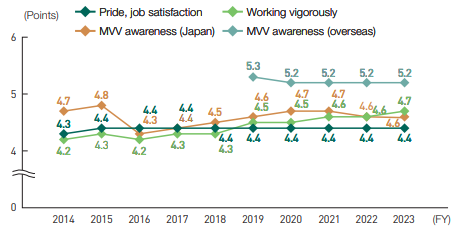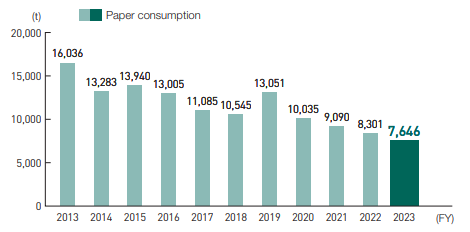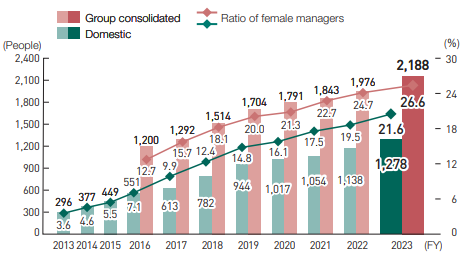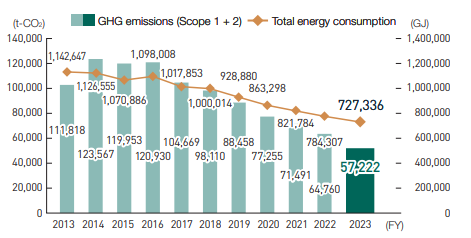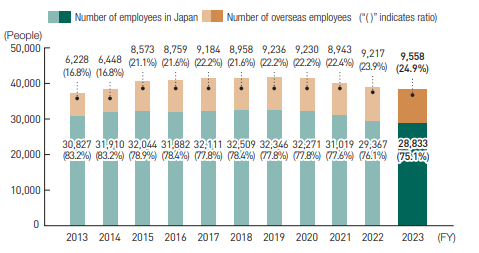 *4. Customer survey choices were streamlined from five options to four in FY2015 and unified within the Group. This figure indicates the ratio of customers who chose the top two options.
*5. Refers to environmentally friendly policy clauses where the content can be viewed on our web site rather than being written in a booklet.
*6. Sum of Scope 1 and Scope 2 for Japan and overseas. Figures restated for FY2012 to FY2015.
*7. Results as of April 1 of subsequent fiscal year.