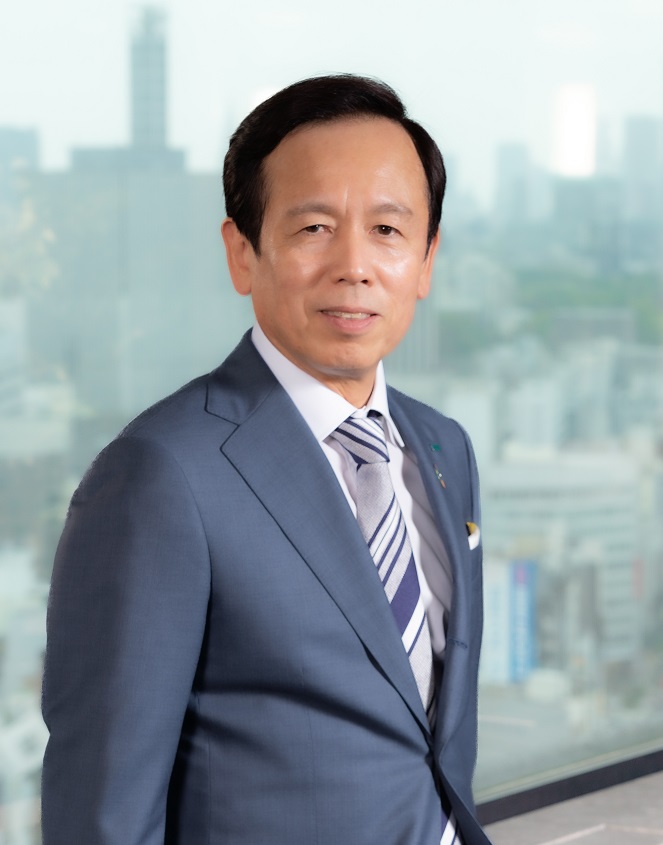 My name is Noriyuki Hara, President and CEO of MS&AD Insurance Group.
While the battle against COVID-19 that has continued since 2020 is still unpredictable, progress has been made with vaccinations, economic activity has gradually resumed, and we have begun to see the light at the end of this pandemic. If we turn our attention to global events, Russia's military invasion of Ukraine has destroyed the lives of many people, and the global economy has been impacted by rapid inflation and a delayed economic recovery.
With the pandemic, geopolitical risks, the increasing severity of natural disasters and other developments, various risks have materialized and we feel the responsibility of insurance to support the security and safety of society is becoming even more important.
Since its establishment in 2010, the MS&AD Insurance Group has declared its mission to contribute to the development of a vibrant society and help secure a sound future for the planet, by providing safety and peace of mind through the global insurance and financial services business. In the Medium-Term Management Plan that was started in 2018, we defined our vision for a society to be achieved by 2030 as one that is resilient and sustainable, and have worked towards this vision by placing the Creating Shared Value (CSV) at the foundation of our management.
Additionally, in the new Medium-Term Management Plan starting in FY2022, we will aim to achieve our mission based on a value creation story providing safety and security to customers by facing various risks associated with social transformation and tackling solutions to those issues.
The new Medium-term Management Plan has been subtitled "Grow Together with Society As a Platform Provider of Risk Solutions." This reflects our desire to provide various solutions and grow together with society in the risk solutions domains.
Additionally, using the power of data and digital technologies, we hope to contribute to the formation of a resilient and sustainable society by aiding recovery through the prompt payment of insurance benefits and providing products and services that minimize damages.
All the more in this era of rapid change, we are committed to leveraging the Group's strength in diversity, demonstrating Group synergy, and working with stakeholders to create products and services that facilitate solutions to social issues and realize sustainable growth in corporate value.
We appreciate your continued support.
Noriyuki Hara
President & CEO