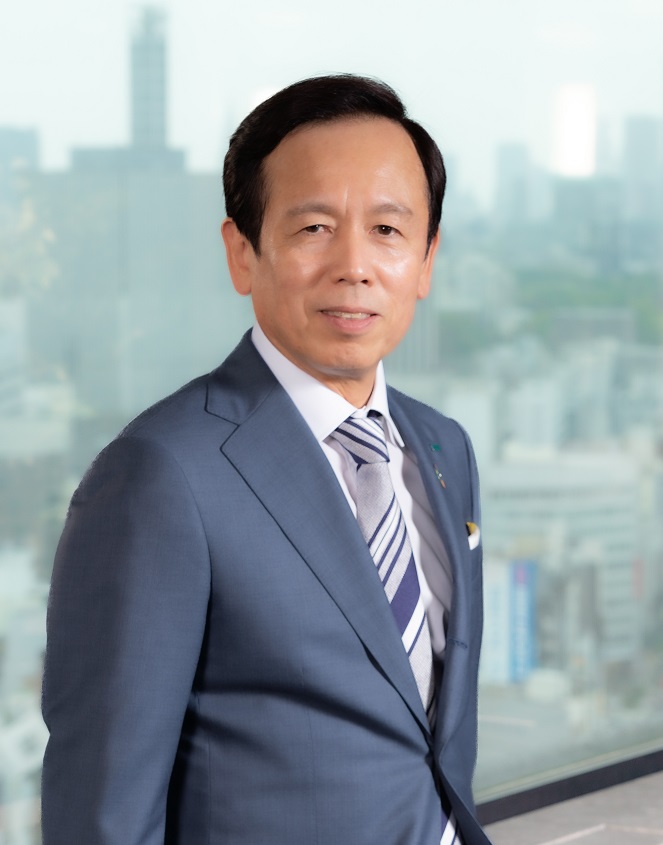 Since MS&AD Insurance Group's establishment in 2010, we have been working towards our corporate mission to ''contribute to the development of a vibrant society and help secure a sound future for the planet, by enabling safety and peace of mind through the global insurance and financial services business.'' In pursuit of this mission, our vision for 2030 is to be a corporate group that supports a resilient and sustainable society, while we continue to also achieve steady growth.
In view of today's dynamic environment, we are continuously innovating our products and services to help our customers adapt to the new environment. We also collaborate with partners on products that help to minimize damage from unexpected events and work towards an ecosystem where both the environment and social systems are maintained for the many generations to come.
We, at MS&AD Group have put CSV (creating shared value) with society as a bedrock in our management and employees' belief and this has permeated to our new Medium-term management plans. Our goal is to move to a new stage of growth in collaboration with society to address social issues such as climate change.
Insurance has adapted and changed over time to accommodate risk. With the emergence of increasingly devastating risks such as pandemics and natural disasters, we consider our role to not only be able to provide compensation for economic losses but also to prevent risks and offer risks solutions to prevent them from occurring. In our Medium-term Management Plan (2022-2025), we refer to this role as ''a platform provider of risk solutions.''
The three pillars of our Medium-term management plan are Value Creation, Transformation and Group Synergy. These form the core of our strategies, under which we will provide products and services that offer new value such as before and after coverage and protection, upgrade risk consulting utilizing data and digital technology, create new businesses, and achieve greater operational efficiency and quality improvement.
As economic activities resume to pre pandemic levels, progress has also been achieved where we have learnt to live with COVID-19. On the other hand, issues such as rapidly escalating inflation and disruptions in supply chains as a result of Russia's invasion of Ukraine are making it difficult for the global economy to recover. Meanwhile, the rise in the frequency and severity of natural catastrophes caused by global warming is having a severe impact on people's lives and business operations. It is precisely in such times of uncertainty we will need to demonstrate our true potential as ''a platform of risk solutions', thereby fulfilling our mission as an insurance and financial group that is committed to supporting society. Concurrently, we will also move rapidly to transform our earnings structure, which will represent a major turning point for the MS&AD Group business.
We will continue to work with our stakeholders to help realize a society that is resilient and sustainable by creating shared value with society. We look forward to your continued support.
Noriyuki Hara
President & CEO