Based on the "Capital Management Policy", the Company aims to maintain an increasing trend of dividends by enhancing profitability over the medium term, while maintaining a stable level of dividend per share.
The charts below show the track record of the Company in dividends per share.
The dividend per share is 100 yen for FY2022 year-end.
The Company forecasts its dividend per share of 120 yen for FY2023 year-interim, 120 yen for FY2023 year-end.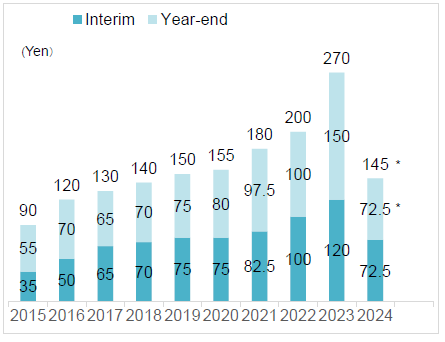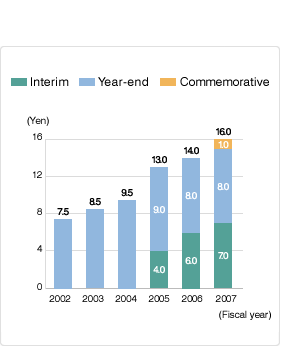 *Forecast
The MSI's FY2007 dividend per share of ¥16.0 is equivalent to ¥53.3 on an MS&AD basis.