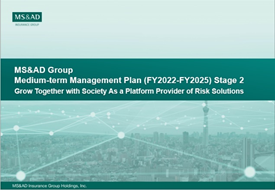 Positioning of Vision 2021
Positioned as the "period to achieve medium-term aspirations of the Group" and "create resilient systems that can respond swiftly to changes in the environment"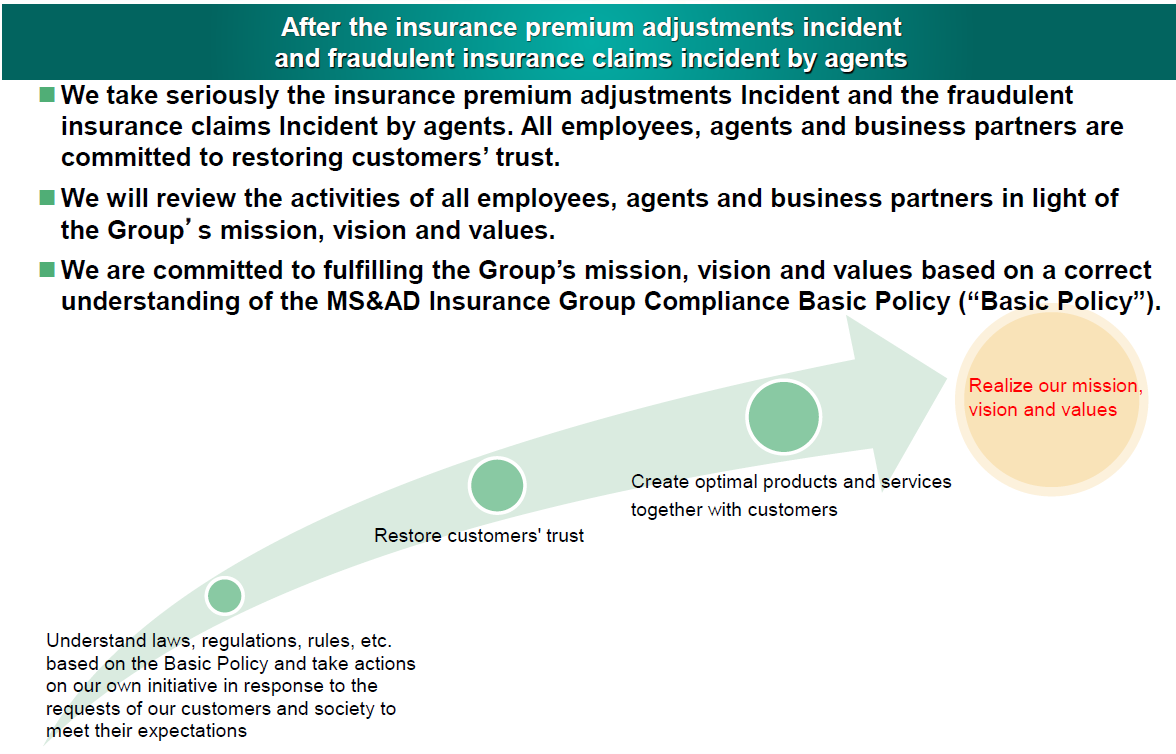 Aspirations during the Period of the Medium-Term Plan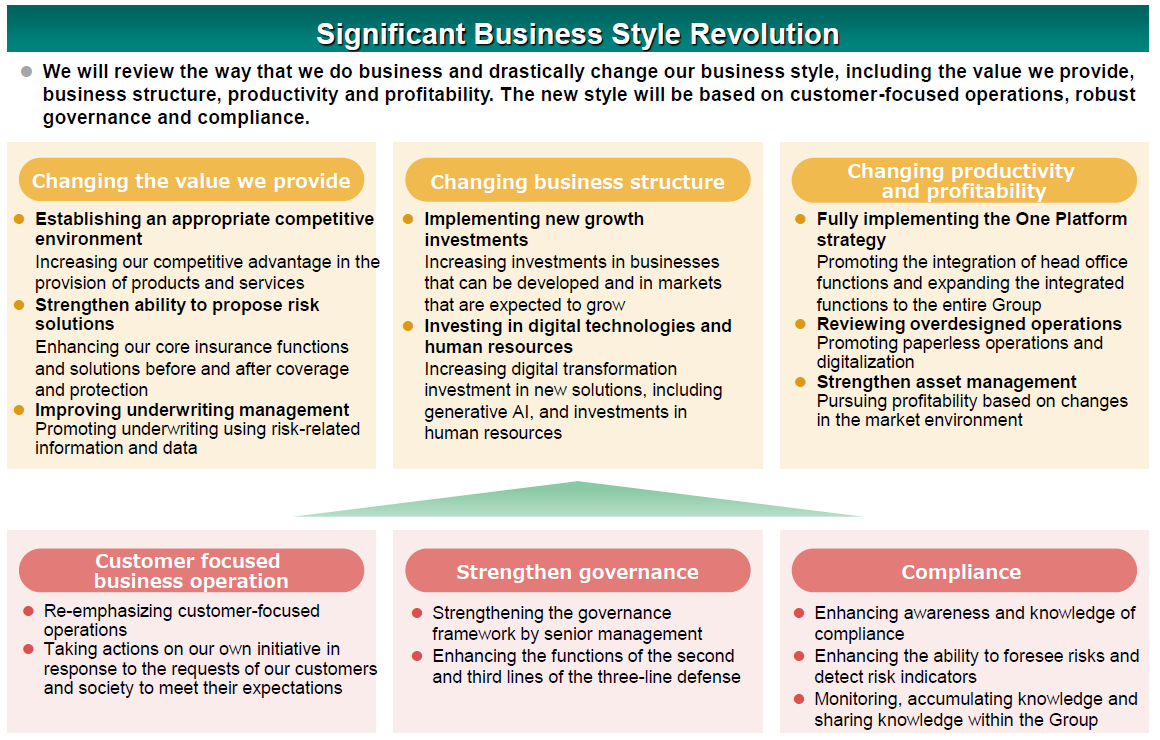 ERM Cycle
Based on the ERM cycle, we aim to ensure soundness, improve return on risk and capital efficiency.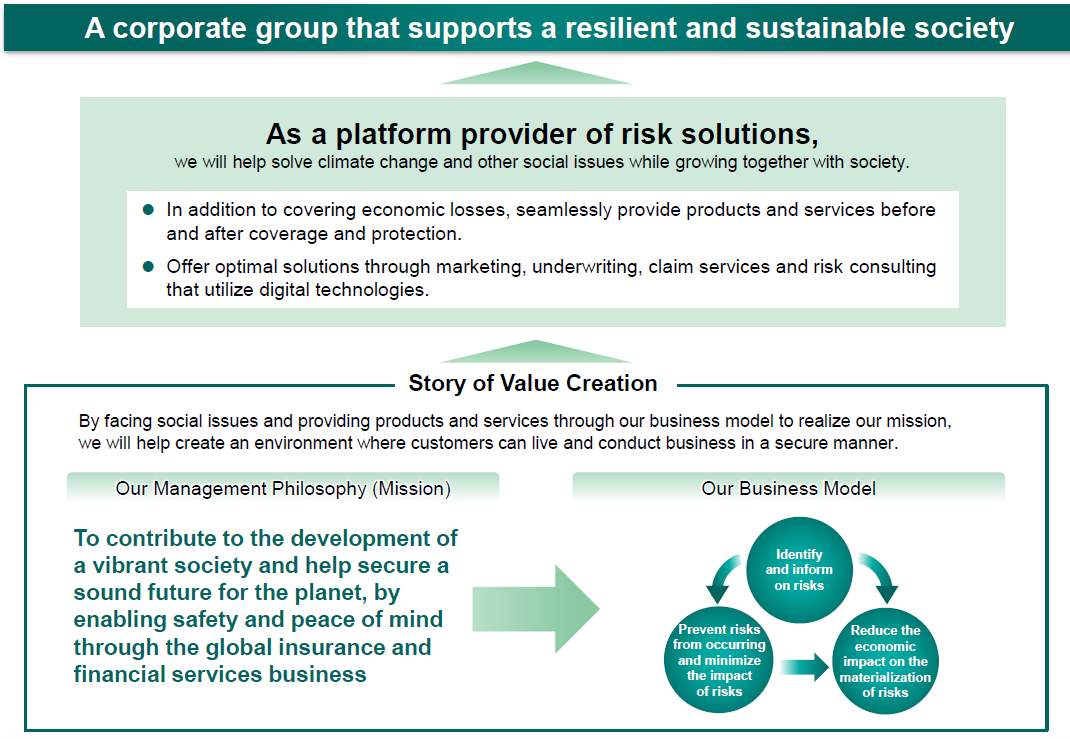 Capital Management Policy
On the assumption of ensuring financial soundness, we will realize an improvement in shareholder value through investment aimed at sustainable growth and a continued, stable shareholder return. We will increase corporate value by raising profitability while maintaining an appropriate capital level and by improving capital efficiency.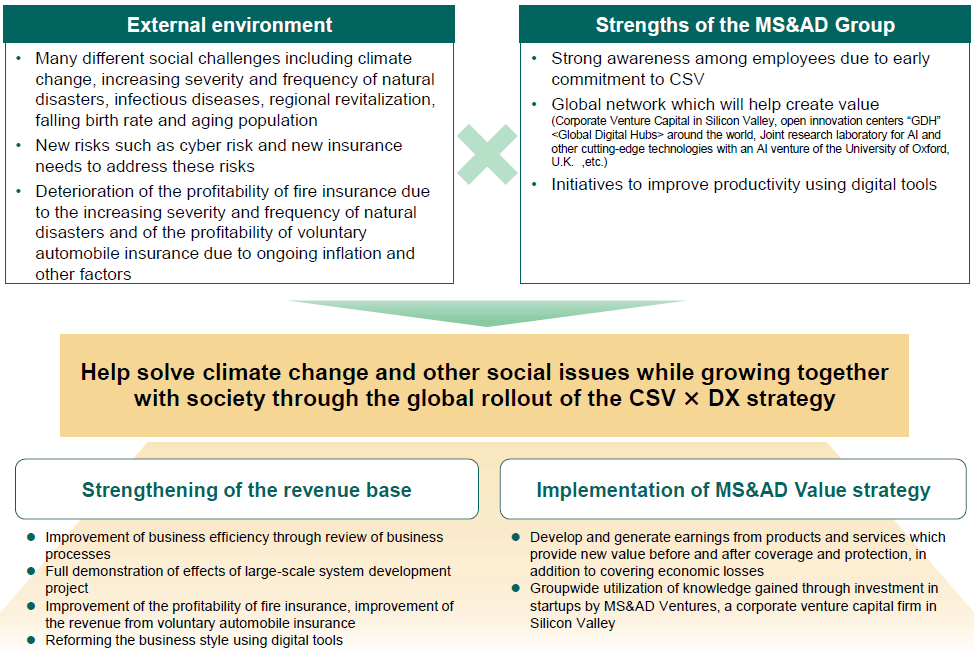 Vision 2021 Basic Strategy
Vision 2021 Basic strategy
■By employing the Group's resources to the maximum, we will realize sustainable growth and enhance corporate value.
■We will pursue the Group's comprehensive strengths, one of which is diversity, and meet the expectations of customers and other stakeholders.
■We will respond flexibly to changes in the environment and further improve quality and productivity.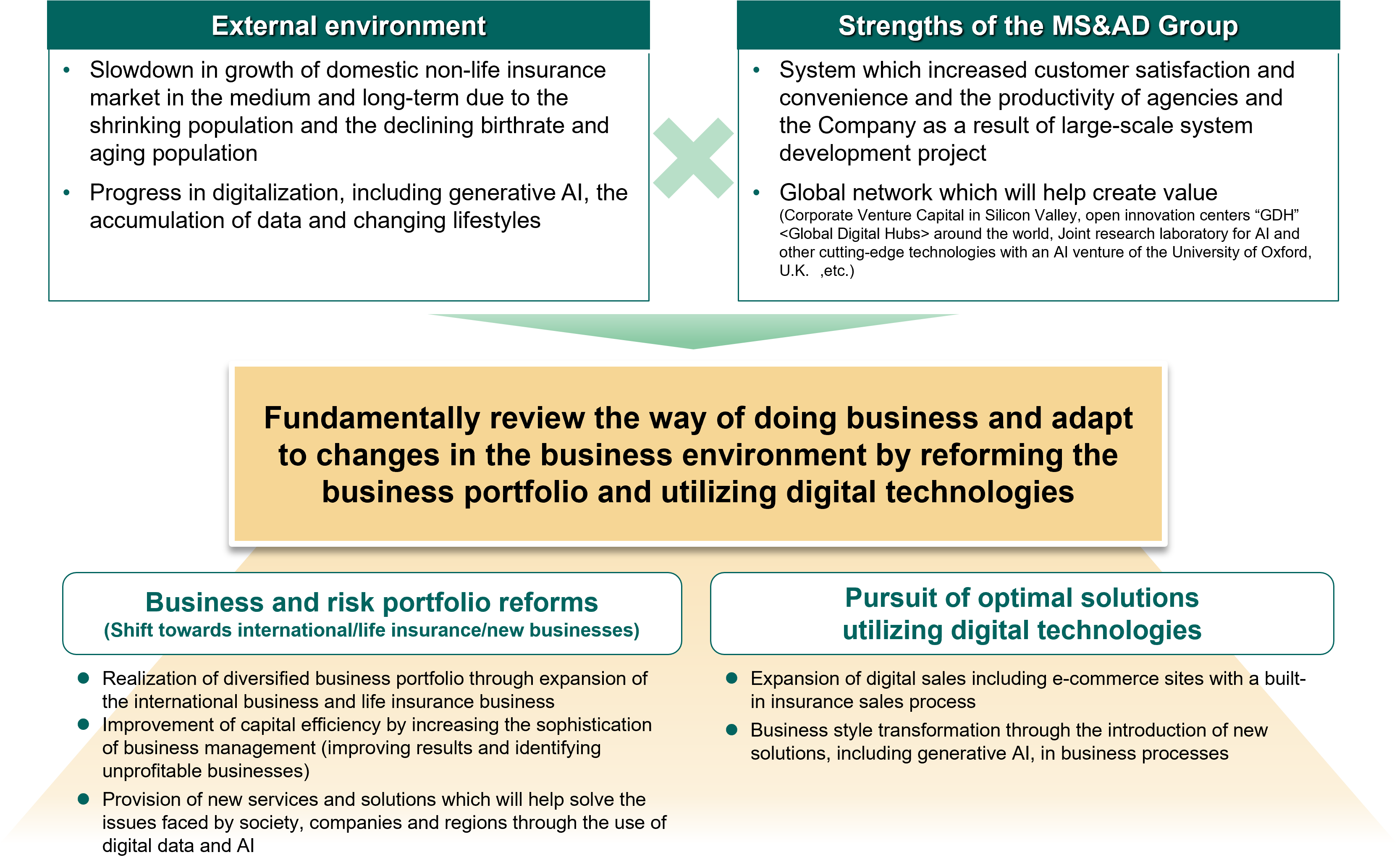 【Key Strategy ①】Pursue Group's comprehensive strengths
■Make maximum use of Group's strengths (diversity, capital, human assets, customer base, etc.)
■Review division of roles by each Group company and strengthen cooperation
■Promote standardization and sharing (standardization of products and operating procedures, joint claims services system, health and medical products and services, etc.)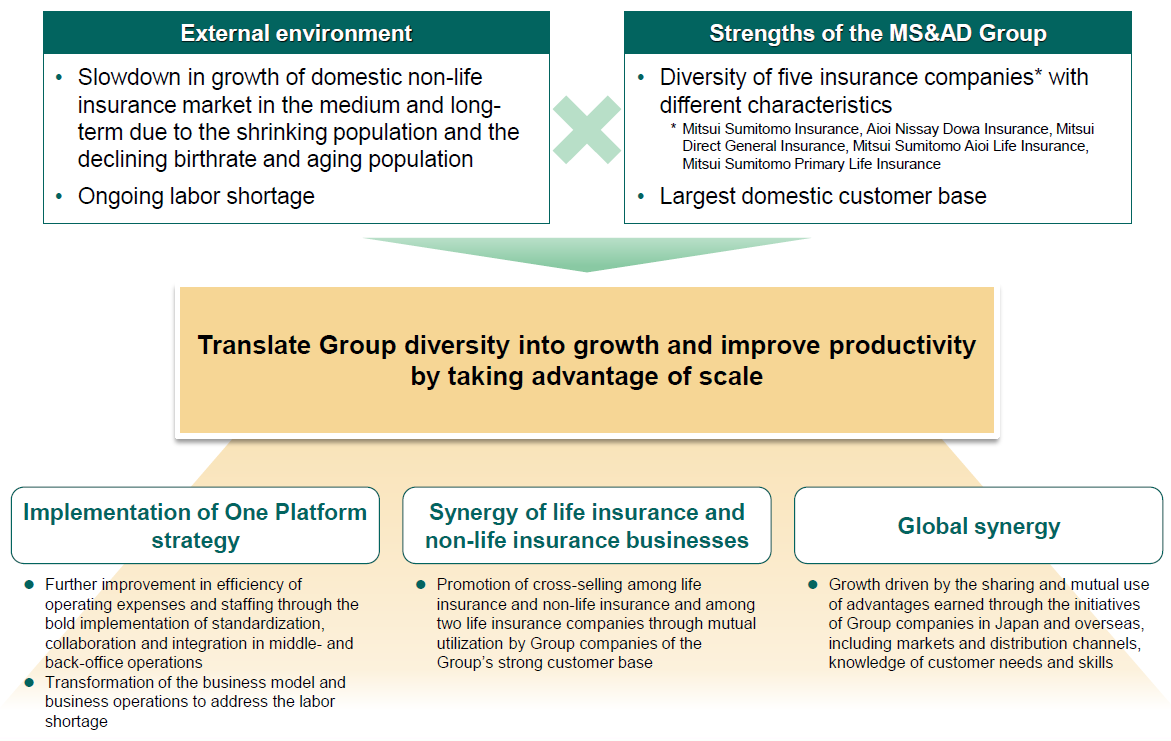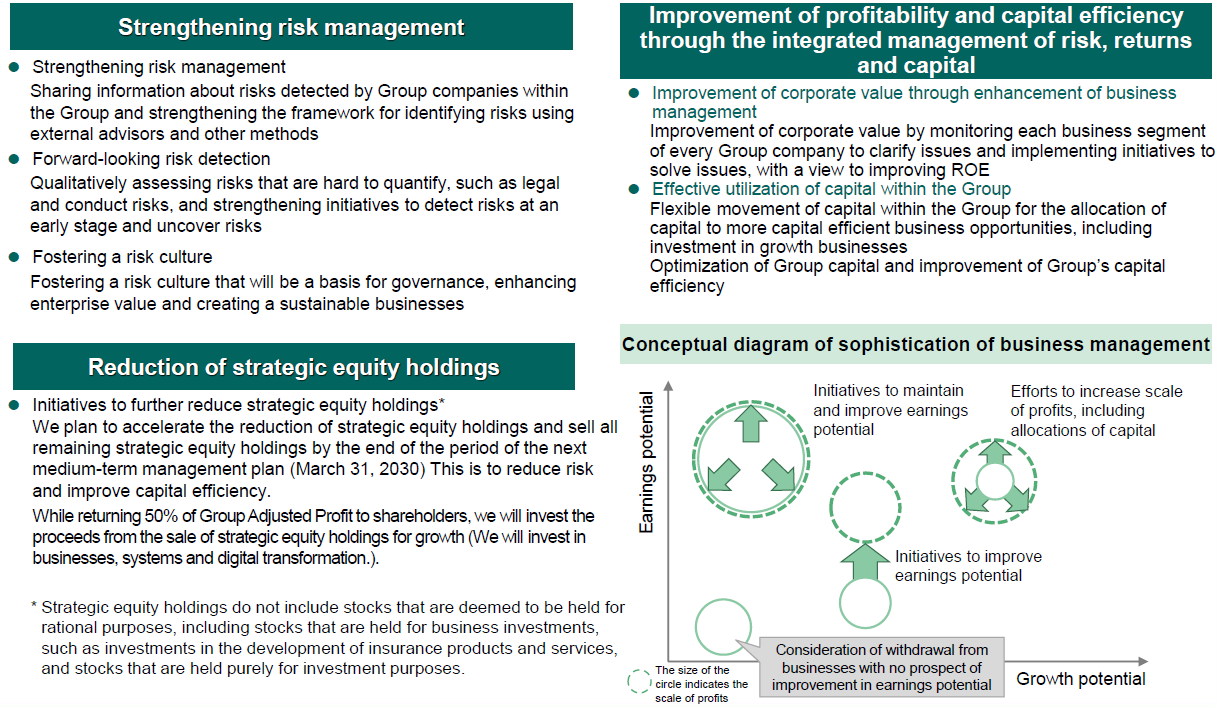 【Key Strategy ②】Promote digitalization
■Promote 3 efforts (DX, DI, DG) for digitalization by entire group employees.
■Correspond to the change of business environment, and achieve the group's sustained growth.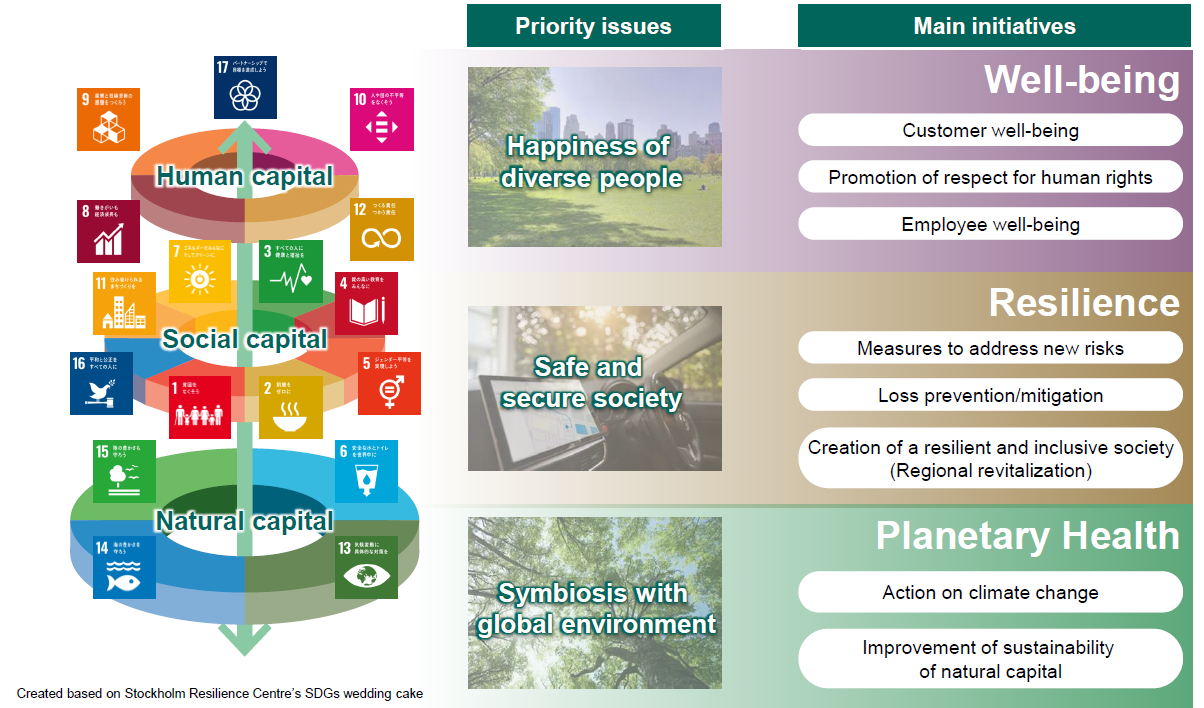 【Key Strategy ③】 Reform Portfolio
We will reform the Group's business portfolio and risk portfolio, etc., to create a stable earnings base.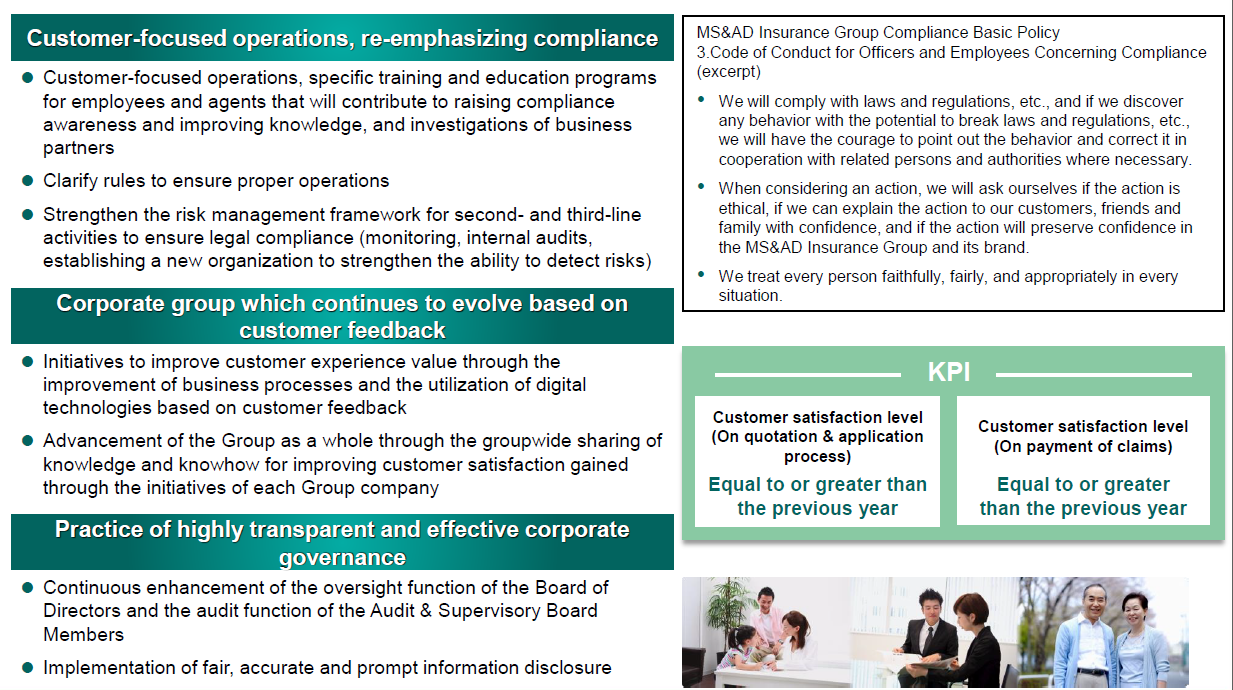 Group Numerical Management Targets (Quantitative Targets)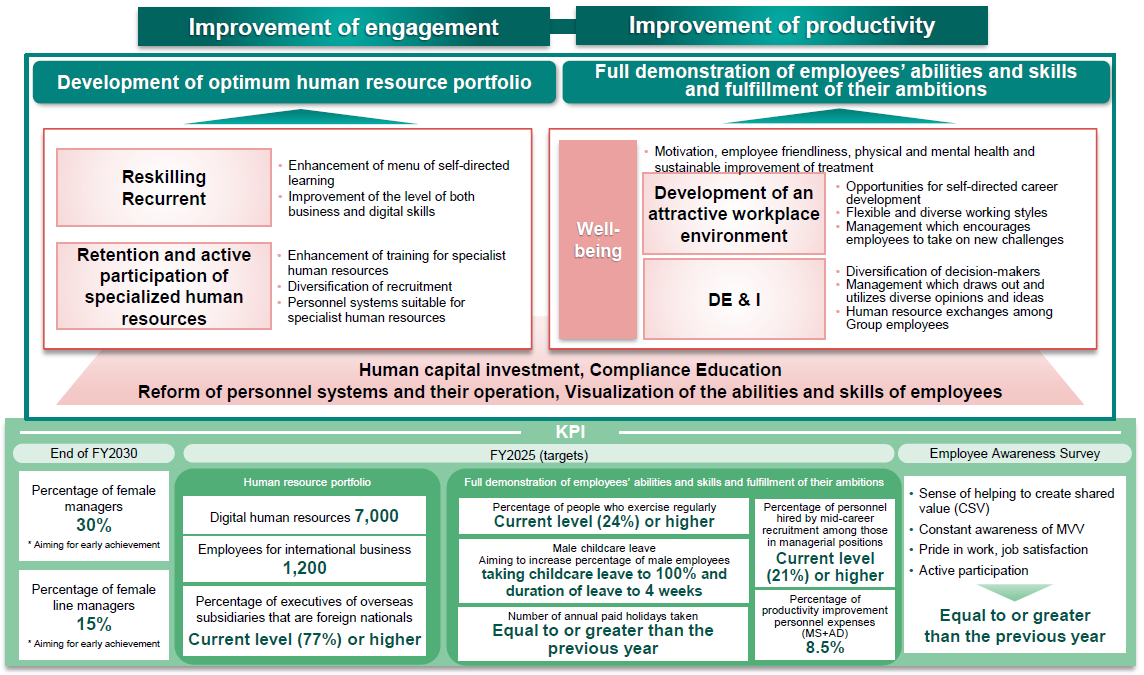 ※1 Group Adjusted Profit =Consolidated net income + provision for catastrophe loss reserve and others - other incidental factors (amortization of goodwill and other intangible fixed assets, etc.) + equity in earnings of the non-consolidated group companies
※2 Group Adjusted ROE =Group Adjusted Profit ÷ average of beginning and ending amounts on BS of adjusted net assets (consolidated net assets + balance of catastrophe reserves, etc. - balance of goodwill and other intangible fixed assets)
Previous Medium-Term Management Plan(FY2014-FY2017)
FINANCIAL TIMES (October 9, 2018)