The partner at MS&AD Ventures Inc. ("MS&AD Ventures"), corporate venture capital (CVC) of MS&AD Insurance Group Holdings, Inc. (President & CEO: Noriyuki Hara), has been selected in top 10 at the "Global Corporate Venturing Emerging Leaders Awards 2021" that honor emerging leaders in the CVC industry.
In September last year, two representatives of MS&AD Ventures were awarded the "GCV Powerlist Award 2020." These awards show that MS&AD Ventures is steadily achieving results in the world of venture capital businesses, supported by excellent human assets.
Through MS&AD Ventures' investment activities, MS&AD Group will continue to enhance the value of customer experience and business productivity, achieve sustainable growth, and enhance corporate value, while adopting new business models that utilize advanced technologies.
1. About GCV Emerging Leaders Award 2021
This award was given by Global Corporate Venturing, a global media and data company related to CVC, to the top 50 investors with more than five years' experience in the industry who are recognized as new leaders out of approximately 2000 CVC companies around the world.
The selection process takes into consideration factors such as business performance, career development to date, and leadership in CVC, and it is considered a great honor to be selected for this award.
2. Awardees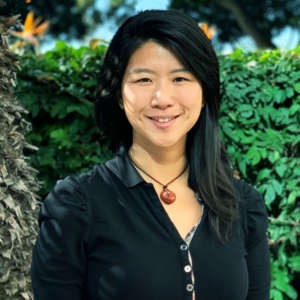 Tiffine Wang, Partner at MS&AD Ventures(https://www.linkedin.com/in/tiffinewang/)
<Comment from the awardee>
" Each year, Global Corporate Venturing (GCV) chooses the top 50 Emerging Leaders in Corporate Venture around the world and I'm happy we made it on the top 10 this year (#4)!
Venture is a team sport and we work closely as "One Team" to close 15+ new deals last year and help our parent company make a massive US$350M investment into Hippo. Our team also bridged several partnerships with portfolio companies including, Carro, Jupiter Intelligence, and Socotra. While we have accomplished a lot in a short amount of time, we still have much more to do. We're a little different from other CVCs, we're VC + C so we get the best of both worlds.
What's great about being part of the MS&AD family is our global reach (over 50 countries around the world) and ability to invest in different parts of the world. The culture of our team is set up to push boundaries, move fast and make big market bets. We care about making a positive impact, extending our parent company's values of sustainability, social impact and financial inclusion. There's never a day where I'm not learning something new. We're transforming the world for the better together!"
GCV Home Page "GCV Emerging Leaders Awards 2021: #4 Tiffine Wang" Click here
Overview of MS&AD Ventures
1. Name: MS&AD Ventures Inc.
2. Location: Menlo Park, California, U.S.A.
3. Shareholder: MS&AD Insurance Group Holdings, Inc. 100%
4. Investment targets: Start-ups aiming to generate synergies with the MS&AD Group *
* Overseas start-up companies mostly at the early stage (from the late start-up period to the early growth period) that are related to insurance and financial services
5. Investments: 45 companies (As of the end of December 2020)
6. MS&AD Ventures website : https://msad.vc/
-END-