The MS&AD Group is working with universities and other educational institutions to develop digitally savvy human assets as a foundation for promoting digitalization.


This is an original online training program developed by the Faculty of Engineering at Kyoto University of Advanced Science (KUAS), which was established in April 2020.
In this program, instructors who specialize in IoT, data science, and other fields will conduct practical training that will be immediately effective.
Trainees will experience technologies such as drones and IoT sensors through online training, and acquire knowledge from data acquisition to data utilization, which will lead to the creation of business models suited to the times and the development of innovative products and services.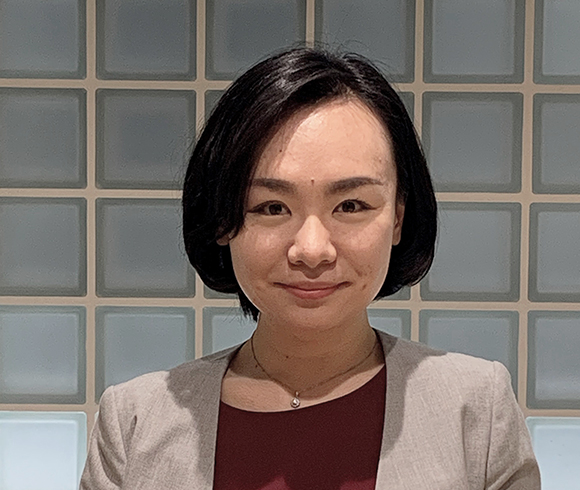 I did not have any special knowledge about DX, and I feel that I have learned the basic contents through this training. In society 5.0, where digital technology and everyday life are integrated, we learned that information asymmetry is eliminated and all kinds of accidents are prevented, and we were able to gain a realistic understanding of the importance of data utilization for our company. In addition, I felt that I was able to freely express my opinion and ask questions without hesitation in the online training rather than in the group training, and that I was able to experience the VR and drone experiences in a way that was not so different from the group training and that was realistic.
After attending the training, I examine the business operations and technologies of the corporations I hear about, both at work and in daily life, and make it a habit to think about how we can solve the world's problems by combining them with our company data.
Saeko Kawai
Casualty Underwriting Department
Mitsui Sumitomo Insurance Co., Ltd.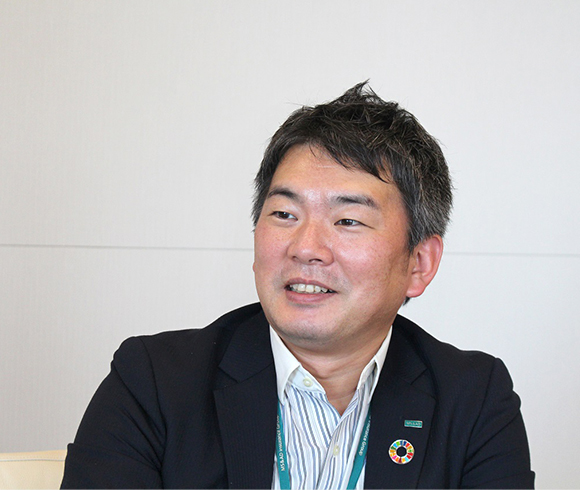 As the person in charge of DX promotion, our company employees also participated from the perspective of how they could make use of the knowledge acquired at MS&AD Digital College from Kyoto in the field of sales through financial institutions. Drone images seen in VR goggles are examples of innovation combining existing technologies, and we realized that innovation could occur in our company depending on the combination of existing products and services. I also felt that digital technology, which analyzes emotions from the other person's facial expressions through a monitor, could be applied to contactless and non-face-to-face solicitation. I will continue to utilize what I gained from this training to foster digitally savvy human assets in our company.
Junichi Kumashiima
Digital Innovation Department
Mitsui Sumitomo Primary Life Insurance Co., Ltd.


This is a training program exclusively for the MS&AD Group, in collaboration with the Information Networking for Innovation and Design (INIAD) of Toyo University, where IoT pioneer Ken Sakamura (Emeritus Professor, University of Tokyo) serves as Dean.
This training consists of two courses: the Business Design Course, which is designed to foster digital business creators, and the Data Scientist Course, which is designed to conduct high-level analysis on a wide variety of business issues.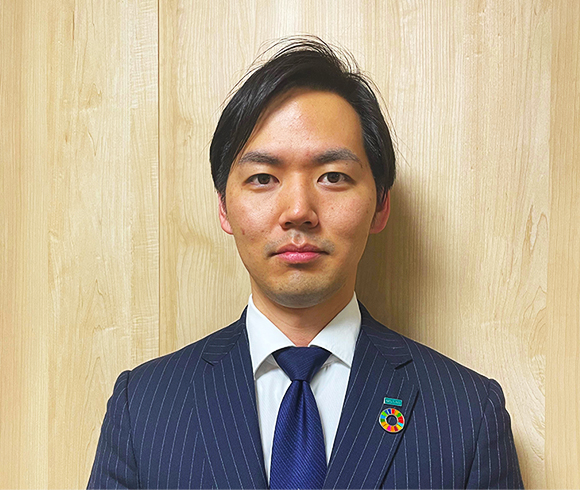 From basic data handling to advanced techniques using machine learning, I learned a wide range of data analysis using the Python programming language.
Currently, I am involved in the product development of personal accident insurance, and I am mainly engaged in actuarial work such as rate creation and income and earnings analysis. Although the hurdles of using programming in my own work are high, I would like to take advantage of what I learned this time to improve analysis methods such as earnings analysis.
I will continue to improve my skills and aim to become a highly data-literate professional.
Yuta Yamamoto
Property and Personal Accident Underwriting Department
Aioi Nissay Dowa Insurance Co., Ltd.
(Data Scientist Course)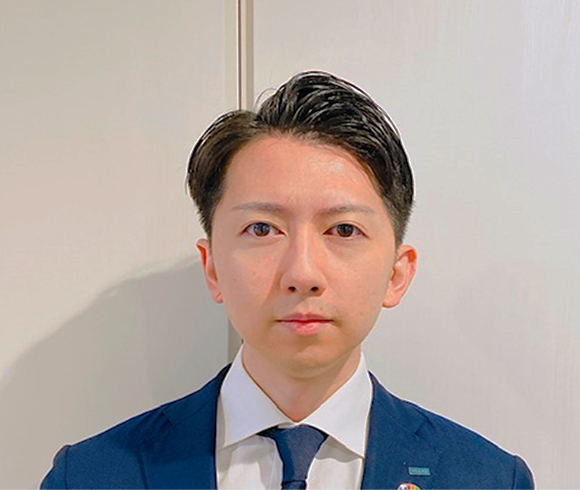 By participating in MS&AD Digital Academy, I recognized the importance of DX from the examples of digital disruption by Uber and others and I also became even more interested in digital technology.
Currently, I am in charge of planning related to digitalization at MSI Primary Life, and I am taking a more proactive approach to utilize DX in our business. A major change cannot be realized without great enthusiasm. By maximizing the team strength of project members, we will create an environment in which we can take on dynamic projects that have a large impact on our company's business.
Shotaro Nakayama
Corporate Planning Department
Mitsui Sumitomo Aioi Life Insurance Co., Ltd.
(Business Design Course)
This is a training course in which participants learn how to create new product and service ideas from innovative perspectives.
The training is conducted in a completely online format, with an interval of approximately 1 month (3.5 days).
A working group made up of diverse members from six group companies (MS&AD Holdings, Mitsui Sumitomo Insurance, Aioi Nissay Dowa Insurance, Mitsui Direct General, MSI Aioi Life, MSI Primary Life) will conduct a group presentation on new products and services on the last day, in addition to lectures by external lecturers, the Innovation Office of the Corporate Planning Department of MS&AD Holdings, and MS&AD Ventures (based in Silicon Valley).
For about a month, it is a program to learn "systems thinking" and "design thinking" systematically and learn by repeating input and output.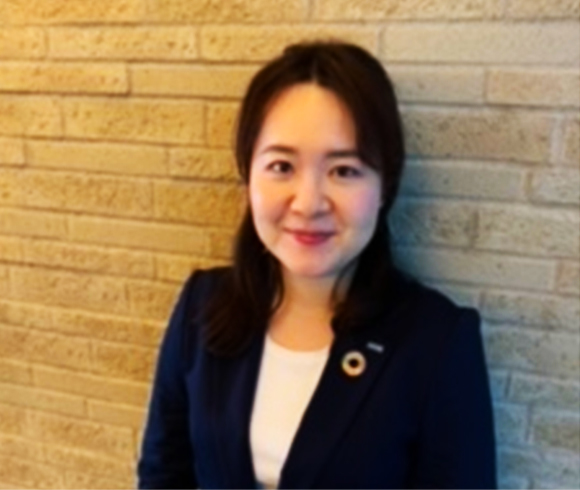 Through the training, I realized that the ability to create innovative ideas is not an individual's natural ability, but is a result of being curious and having an interest in your surroundings in everyday life. When faced with difficulties, people used to think inductively in order to find answers from their knowledge and experience, but it is a big change that they have come to realize that there is a solution outside of their own thinking. Using the framework of systems thinking and design thinking, I have the opportunity to think about the next year's activities of the organization I belong to, and I am working through trial and error to make the most of the learning from the training. I'd like to improve my speed and flexibility of thinking by repeating tries and errors.
Rika Makino
Corporate Planning Department.
MS&AD Insurance Group Holdings, Inc.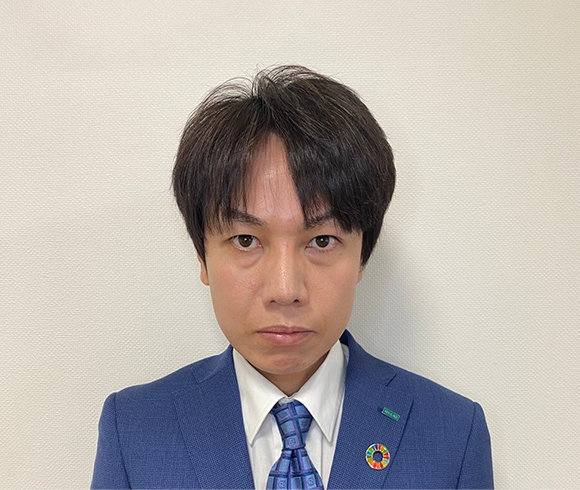 I did not know much about "systems x design thinking" before, and this training taught me to see things in a new way. After the training, in my daily routine it became a habit to think about who will benefit from this or that solution and in what way. When aiming for innovation, there may be a fear of sometimes feeling "lonely", but I will try to transform my past experience and opportunities into new ideas, and then take on the challenge of creating a project that will surprise many people.
Eisuke Sato
Customer Center Department
Mitsui Direct General Insurance Co., Ltd.