We have opened Global Digital Hubs in Silicon Valley, Tokyo, Singapore, London, and Tel Aviv as bases for open innovation. We will develop innovative products and services and create new solutions by combining the latest knowledge of digital technologies obtained from Global Digital Hubs.
In May 2021, it was renovated as a base to promote innovation based on a new lifestyle.
Based on the concept of non-face-to-face information dissemination and mutual communication, all employees can actively participate in the promotion of digitalization regardless of location. In addition, as a base for promoting innovation based on new lifestyles with and after COVID-19, we will effectively encourage employees to create and realize new ideas by disseminating advanced information and providing opportunities to interact with innovative players.
Through these efforts, we will promote digitalization and foster employees who are actively involved in the promotion of digitalization.
Entrance
Digital Information Wall

We have installed contactless touch signage for graphical and interactive viewing of information.
By sensing the movement of people, the concept of GDH Tokyo and the guide of each country of GDH are projected.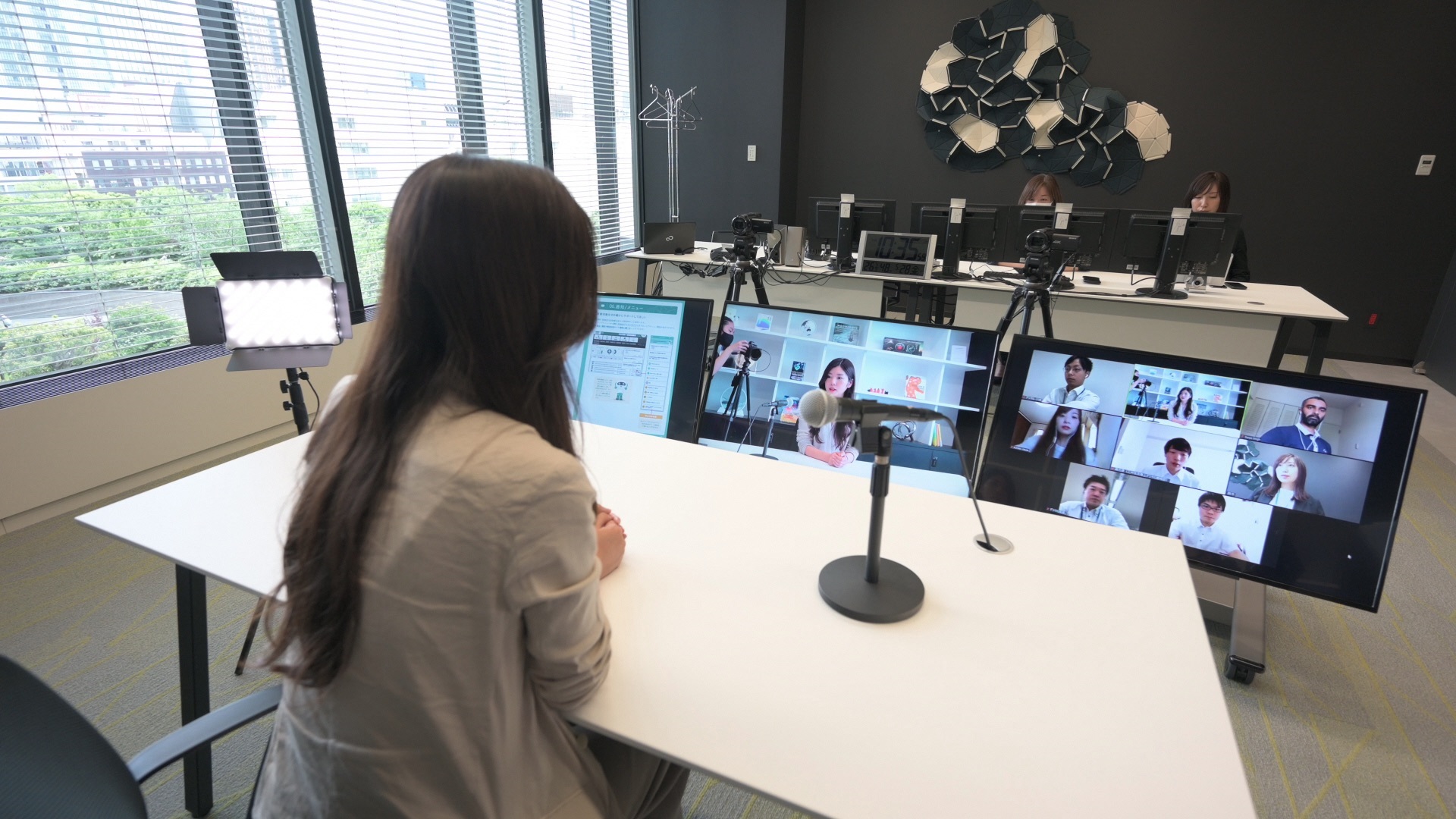 CONCEPT(1)
Non-face-to-face communication

We use online distribution studios to enable face-to-face communication not only within the company but also with insurance agents, business partners and startups.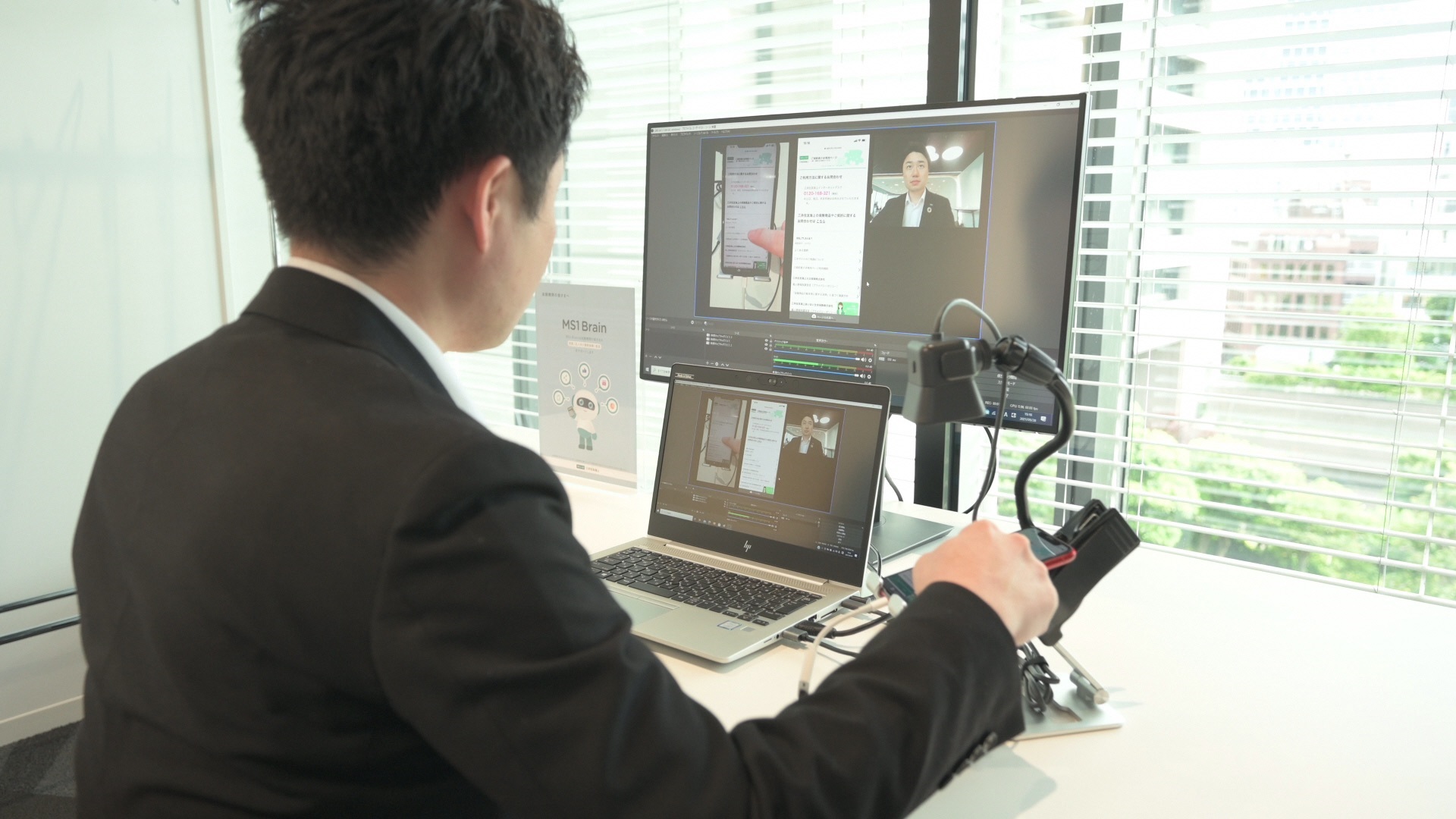 CONCEPT(2)
Employee participatory development of insurance products and services
By setting up a user test distribution booth and distributing user tests such as newly released applications, we collect a wide range of opinions on insurance products and services.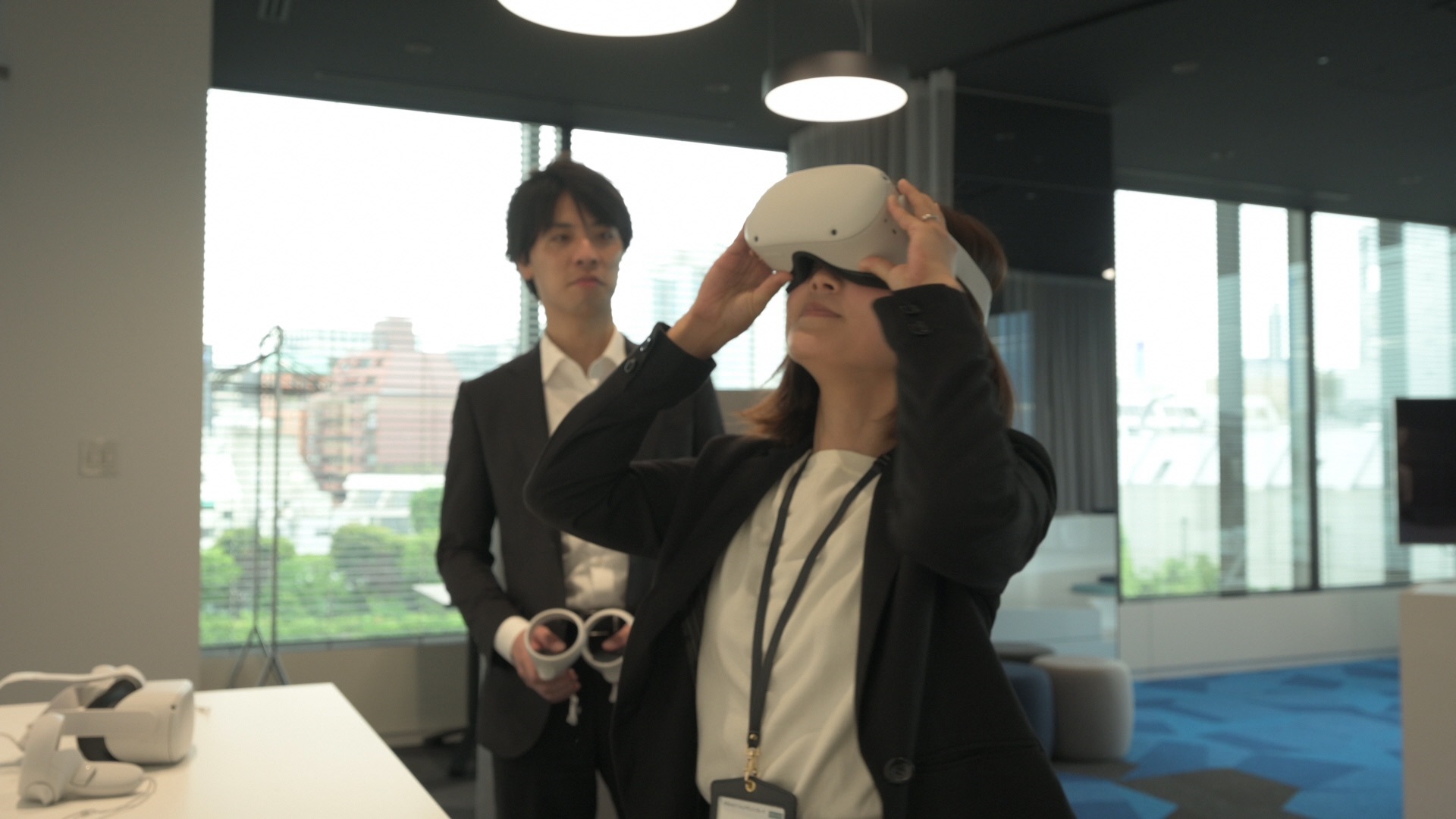 CONCEPT(3)
State-of-the-art technology experience

We encourage employees to be aware of new ideas and promote collaboration with business partners and startups through direct experience of equipment utilizing the latest digital technology on display.